Say GOODBYE to breakage and split ends, and HELLO to healthy hair!
Let you have beautiful curly hair every day!
YOU WILL NEVER NEED A CURLING IRON AGAIN!

 Heatless : No hair damage
 Comfortable Wear : Soft and lightweight, they're comfortable to move and sleep in.
 Your best hair style, Beautiful curls and waves
 Perfect for every hair style or length
 Quality Material - Made from high-quality materials that are safely reusable for reliable, longtime use.
STRUT THE HOTTEST CURLS WITHOUT THE HEAT!
Love bouncy curls but hate frying your hair? Then the Heatless Curling Rod is just the hairstyling solution for you! This handy kit naturally creates beautiful curls and waves in your hair. No more curling irons or salon trips!
Gentle yet effective, this curling kit is totally heatless so it causes no pain or damage to your hair. It uses soft and lightweight materials, making them comfortable to move and sleep in. Perfect for any hair type and length, it's easy to use and gives you amazing results.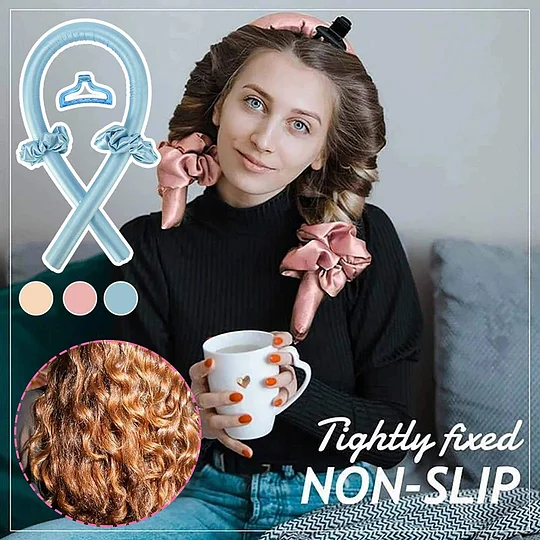 The Heatless Curl Rod is made with Pearl cotton,strong and durable and can be reused for a long time. and will have your hair looking and feeling amazing.
The highest quality Pearl cotton, Reduce damage from heat, Avoid tangles and messy hair, Prevents hair breakage and damage altogether. It does not affect sleep when wearing.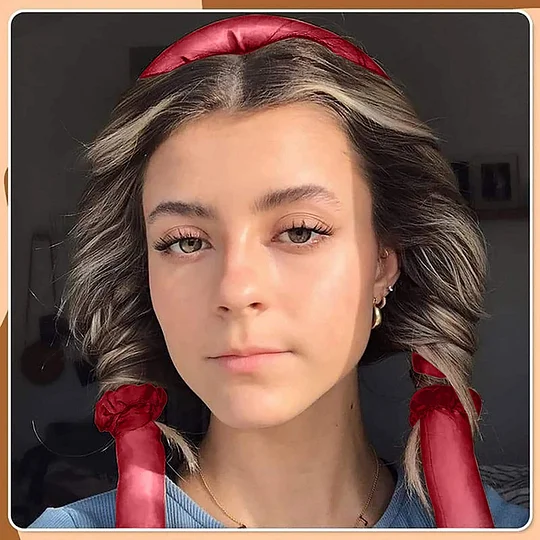 Heatless Curling:
The rounded edges and smooth surface will not pull or damage your hair.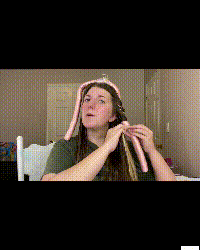 How to Use: On 80% dry hair or sprayed damp hair, clip the silk curler to the top of your hair and split hair into two sections.
Take a small section of your hair and wrap it around the Silk Curler away from your face. Work your way down the Silk Curler adding more hair each time wrapping until all the hair is wrapped around.


Secure with a silk scrunchie and repeat on the other side. Results can be achieved within a couple of hours but for best results leave for 6-8 hours or overnight, ideally sleeping on a silk pillowcase.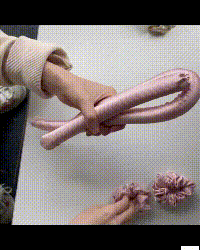 ✅100% Brand new and High quality.
✅ No damage to your hair
✅ Silk exterior to protect your hair
✅ Wear while sleeping and get effortless waves and curls in morning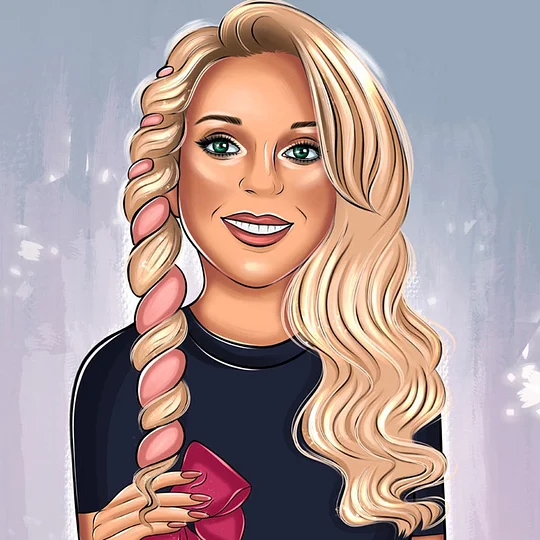 For All Hair Types 

- Suitable for use on all hair types and lengths.