2 Seconds to Get Your Gorgeous Messy Bun Look!
With the Messy Rose Bun, rock that beautiful hair updo confidently again while enjoying the attention it's getting! It will hold your hair in place. You also get instant hair volume with the natural looks and with a variety of colors available, you can choose the right match for your hair.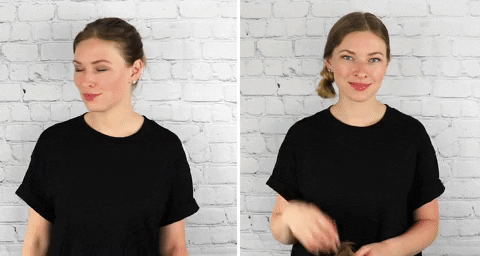 A genius way to save the time & money you are spending on professional hairdressers for professional updo results as you can now do it yourself with the Messy Rose Bun magic!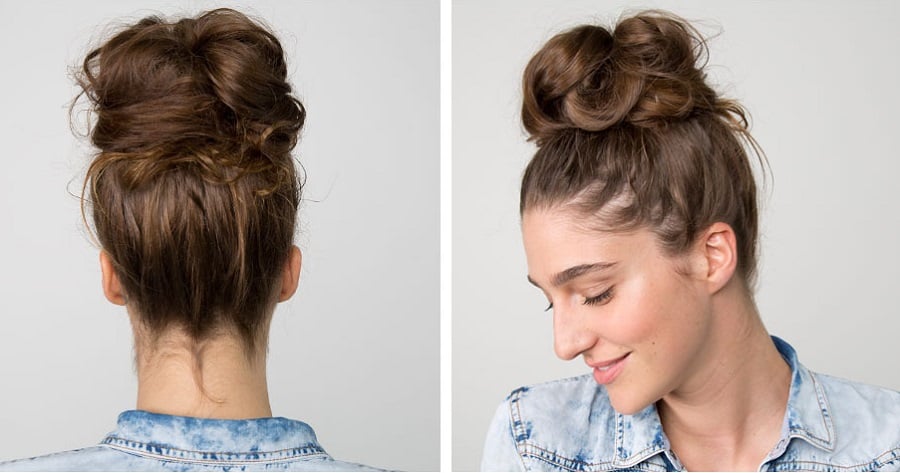 FEATURES:
Easy to Apply:
Simply tie the bun on your hair to get the gorgeous look in seconds!
Instant Volume:
Instantly volumize your hair upon tying it to your bun.

Color Match:




Rose Bun Hair Scrunchies come in a wide variety of colors available to match your hair color.

Natural Look:
Made of synthetics that perfectly copies the looks of normal hair.
Flexible:
The elastic band is stretchable and will hold your hair in place.

Comfortable & Breathable:

 


Perfect for adding volume and fullness to a bun or a ponytail.
Reusable & 

Easy To Clean:




Just wash like how you wash your hair after every 4-6 times of use, or whenever it seems in need of cleaning.
HOW TO USE:
SPECIFICATIONS:
Rose Bun Hair Scrunchie Material: heat-resistant synthetic fibers.

Color: Black, Light Grey, Brown, Auburn, Gold, Blonde

Best color matching results
To best match your hair we recommend that you upload a picture of your hair to your device and compare the color of your hair next to the pictures of our Buns.
FREE color matching service
Buy the right color the first time using this free service. Send us a current picture of the side or back of your hair in natural lighting with no filters or effects and we will recommend which shade you should try. support@moderndesired.com


FREE Bonus Included

Order Your Messy Rose Bun Today and get a FREE copy of our E-Book Package Including The Ultimate Anti-Aging Guide + The Anti Anxiety Formula + Top Juicing Recipes E-Books (Normally $24.99)
Color Disclaimer
Due to the many variations in monitors and browsers, color samples may appear different on different monitors. Computer monitors are not all calibrated equally and color reproduction on the Internet is not precise. Since it is not possible to guarantee our online colors will look the same on all computers, we do not guarantee that what you see accurately portrays the color of the actual messy rose bun.
Note: Just because products have the same color name that does not mean they are the same exact color. Also, don't mistake the color name to be what you may think that color should be. For example, just because a color may have the name Blonde, does not mean it will necessarily look like what most people would consider being a Blonde color. Please do not order using color names as your guide.

#MessyBun #MessyRoseBun #MessyBunScrunchie #MessyRoseBunSrunchie