2 Seconds To Get Your Gorgeous Messy Bun Look!
With the Messy Rose Bun, rock that beautiful hair updo confidently again while enjoying the attention you're getting!
Your morning routine will be faster and easier!


It will hold your hair in place. You also get instant hair volume and it looks natural. 
With a variety of colors available, you can choose the right match for your hair.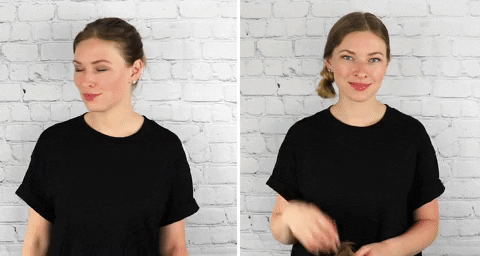 A genius way to save time & money! 
No professional hairdressers are needed. 
A professional fuller look in just seconds from the comfort of your home! 

FEATURES:
Easy to Apply:
Simply tie the bun on your hair to get the gorgeous look in seconds!


Instant Volume:
Instantly volumize your hair upon tying it to your bun.





Color Match:




Rose Bun Hair Scrunchies come in a wide variety of colors available to match your hair color.

Natural Look:
Made of synthetics that perfectly copies the looks of normal hair.

Flexible:
The elastic band is stretchable and will hold your hair in place.

Comfortable & Breathable:

 


Perfect for adding volume and fullness to a bun or a ponytail.




Reusable & 

Easy To Clean:




Just wash like how you wash your hair after every 4-6 times of use, or whenever it seems in need of cleaning.
HOW TO USE:
SPECIFICATIONS:
Messy Rose Bun Hair Scrunchie Material: heat-resistant synthetic



Best color-matching results
To best match your hair we recommend that you upload a picture of your hair to your device and compare the color of your hair next to the pictures of our Buns.
FREE color matching service
Buy the right color the first time using this free service. Send us a current picture of the side or back of your hair in natural lighting with no filters or effects and we will recommend which shade you should try. support@moderndesired.com