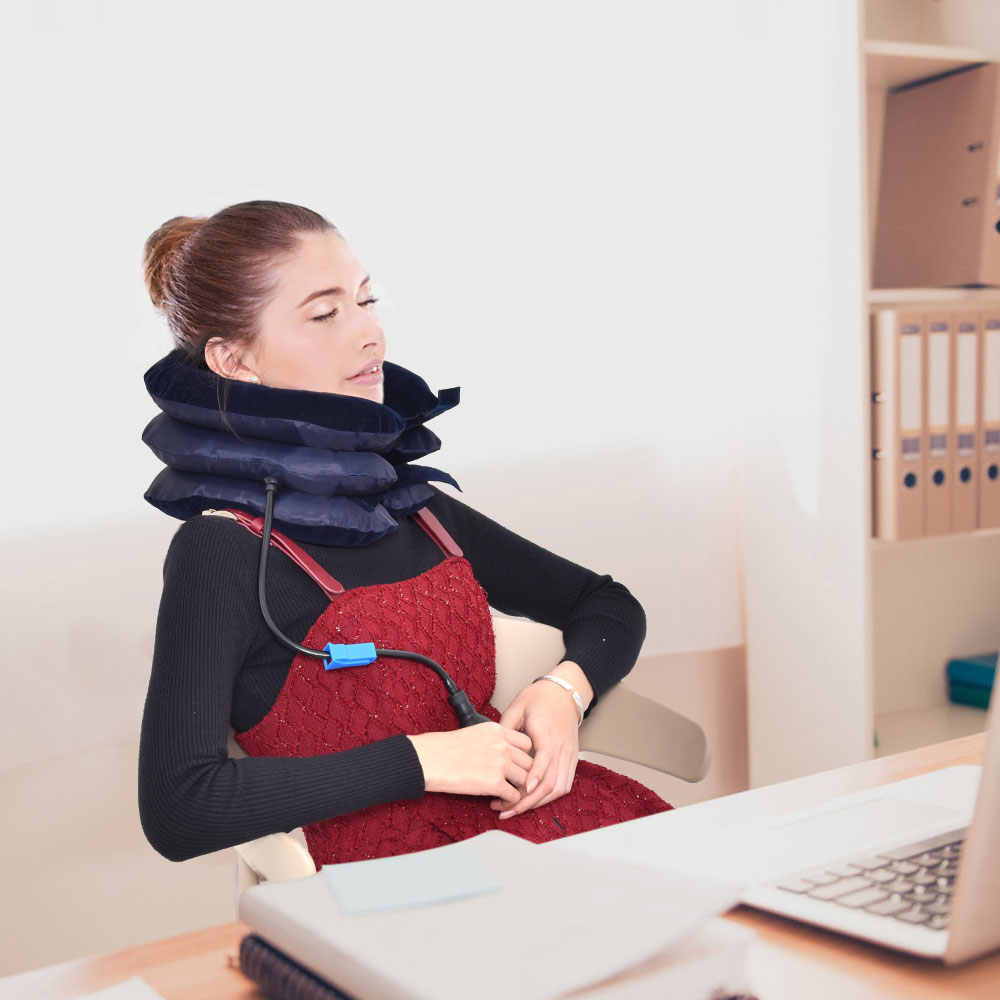 The Neck Inflatable Pillow will provide you with an in-home alternative solution to expensive chiropractors and regular massage therapies for your neck pain.
Are you tired of dealing with arthritic neck pain every single day? This cervical neck traction soft brace relieves neck pain caused by neck arthritis and helps soothe neck strains and cervical muscle spasms. If you feel restricted by your neck pain, this brace can help. It is unlike any other product intended to soothe neck pain.
Description:
INSTANT NECK PAIN RELIEF: 

With this unique device, you will feel total relief in your neck quicker than ever before.